Delightfully different!
BnB Switzerland represents the interests of private accommodation-providers – bed & breakfasts, guest rooms and apartments – in Switzerland. Its role is to classify and market accommodation, and to advise and represent on tourism policy matters.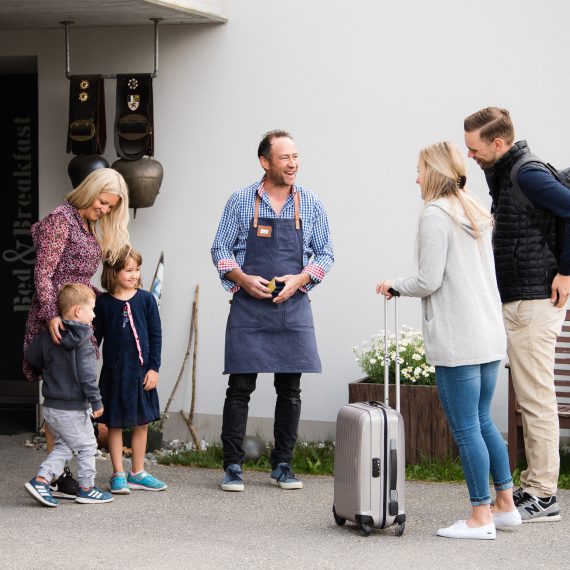 Bed & Breakfast: Staying with Friends
Unique places to stay are in high demand. Whether a grand house, tiny house, or farm, our 700 host families offer an authentic experience of Switzerland. Book private accommodation on the new BnB Switzerland website at www.bnb.ch, and there'll be no faceless key box code, but a friendly handshake and a lovingly prepared breakfast. Our hosts welcome their guests personally, and are also happy to help with the little things that make life easier – a crib, anti-allergy bedding, or tips on things to do. Whether you're a family, a cyclist, a business traveler or a winter sports fan, there is something for everyone with our typically Swiss hospitality. "Arrive a stranger, leave a friend", they say. We say: "Delightfully different!"
The umbrella organisation for private accommodation in Switzerland
Guaranteed Swiss quality tourism for more than 25 years
Classified and checked properties only
Easy to budget with fixed annual costs
Marketing and links to unique accommodation
Preserving tradition and hospitality
Personal support from our passionate team
We distinguish between the following certifications
"It couldn't have been better! Extremely kind and welcoming hosts, very comfortable rooms, everything done with attention to detail, and so clean. n top of that we enjoyed lavish breakfasts and go lots of great tips for restaurants and things to do. We felt so at home and will definitely be back!"

M. G., Germany
Become a BnB Switzerland host, and share your passion with the whole world!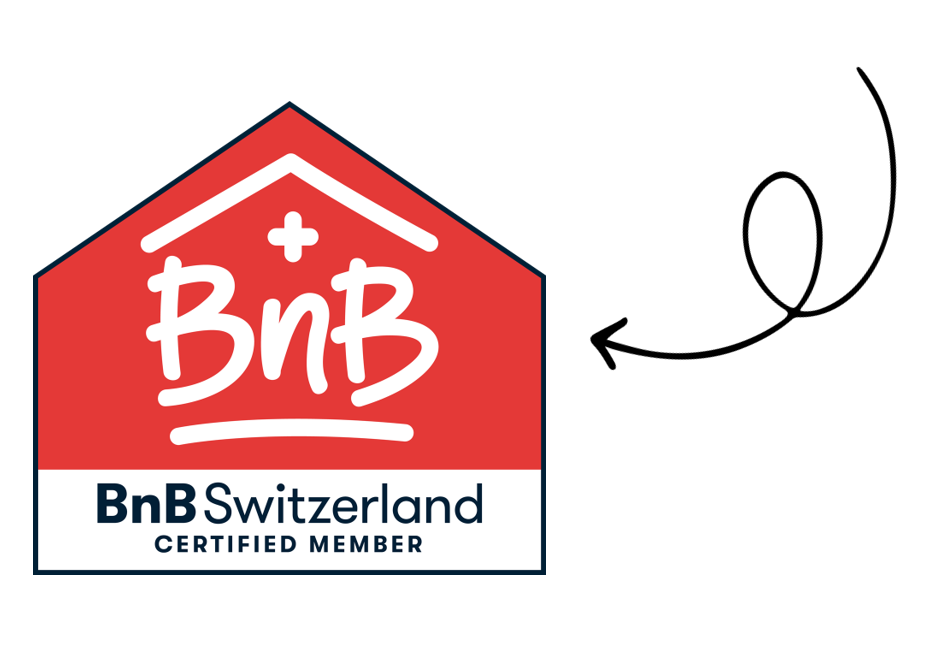 7 reasons that now is the perfect time to become a member:
BnB promotes quality, regionality and Swissness
We market your property and represent your interests
Featured on myswitzerland.com
Average 65% of guests are Swiss
Support with topical issues
Budgetable fixed costs per year
Personal advice – no call center